<!— RectangleEasylife-RU —>
Assigning keyboard hotkeys to desktop shortcuts makes life easy and allows to spend less time on routine computer operations. However, sometimes these hotkeys stop working in Windows 7.

To restore the functionality, open your Taskbar and Start menu properties. In the Start menu tab, make sure Store and display recently opened programs in the Start menu is enabled in the Privacy section.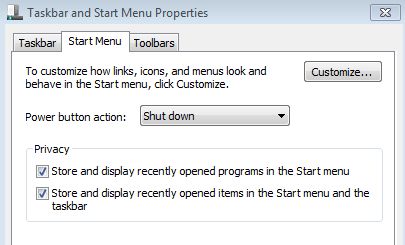 If you don't want Windows to keep recent history, just set Number of recent programs to display to zero in the Customize menu.


It turns out that the hotkeys don't work without recent history enabled.