<!— RectangleEasylife-RU —>
Some Windows 7 installations miss hibernation option in shut down options.

The easiest way to fix it is going to Control Panel -> Power Options -> [Power plan name] -> Change plan settings. Then click on Change advanced power settings and turn off Allow hybrid sleep in Sleep options.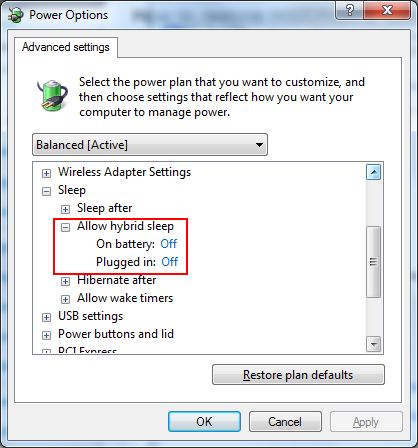 Yes, once again you have to disable something to actually enable something.
Now you should have the Hibernate button in the Shut down options.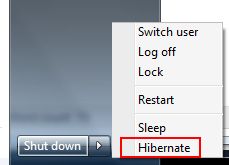 If you still don't, you may have to unzip and run this command under administrator to enable it.