<!— RectangleEasylife-RU —>
Mustek failed to release Windows 7 drivers for all their scanners: some older models have them, but some newer models don't. In this case you have to install Windows Vista drivers. However, they don't work, and when you uninstall them, you get the following error:



You do not have sufficient access to uninstall . Please contact your system administrator.

Among other signs of incorrect Bearpaw driver install, are AIM, Panel, Driver and Bearpaw folders in the root of drive C: or the drive you've run the install file from.
To install the drivers correctly, first we have to clean up the old install. Unfortunately, turning off UAC wont' help in this case. Radical action is required.
First, remove the above mentioned folders from the root of drive C: and also delete an empty Bearpaw item in the Start programs menu.
Now, launch registry editor (regedit.exe) and clear all entries containing words Mustek and Bearpaw.
Reboot and search the words once again, to make sure you wiped out everything.
If you don't know how to use regedit, you may try Windows Installer Cleanup Utility, but manual registry cleanup is also the best option.
We are ready to install the Bearpaw Vista driver in Window 7. This article uses Mustek Bearpaw 2448CU Pro as an example, and the needed drivers are located here.
After the download is completed, click right mouse button on the web.exe file and select Troubleshoot compatibility.


Click Troubleshoot program.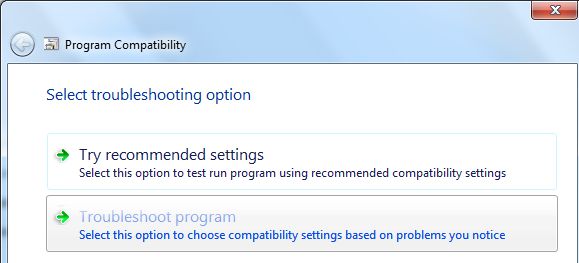 Select The program worked in earlier versions of Windows.


Select Windows Vista.



Click Start the program.



Allow, if the UAC pops out a warning.
This time the Bearpaw drivers will install properly. The indicators of this are AIM, Driver and Panel folder inside Bearpaw folder in Program Files and a filled Start menu entry.



However, Mustek software is bad written: it ignores system path settings and stores temp files C:\Windows\Temp anyway.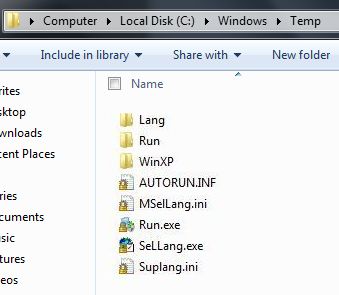 So if you have other paths for temp files, clean up after the installer.