<!— RectangleEasylife-RU —>
A good healthy shower requires a number of mops, sponges and scrubs. After the shower, you have to hang them to let the water dripping and air circulation to prevent fungus.


Modern clothes and underwear, especially in display cases, hang around the store on special hooks. These hooks are part of the display case, and we usually throw them away with the rest of the packaging. However, these hooks are perfect for bathroom use!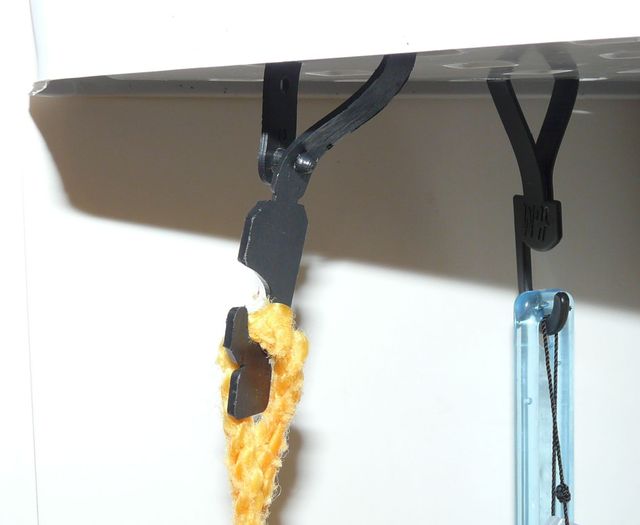 The hooks have a clamp and can be fastened multiple times. Their shape is ideal even for mops with thick hanging rope. And they are plastic, meaning no rust and easy to wash. The hooks are available in different colours, but mostly black and milky white. And what's also important, you get them for free!