<!— RectangleEasylife-RU —>
It's always a good idea to groom unsightly hair, protruding out of ears and nose holes.
However, it is also important to choose the right nose hair trimmer.

Lets compare the five most popular hair removal tools.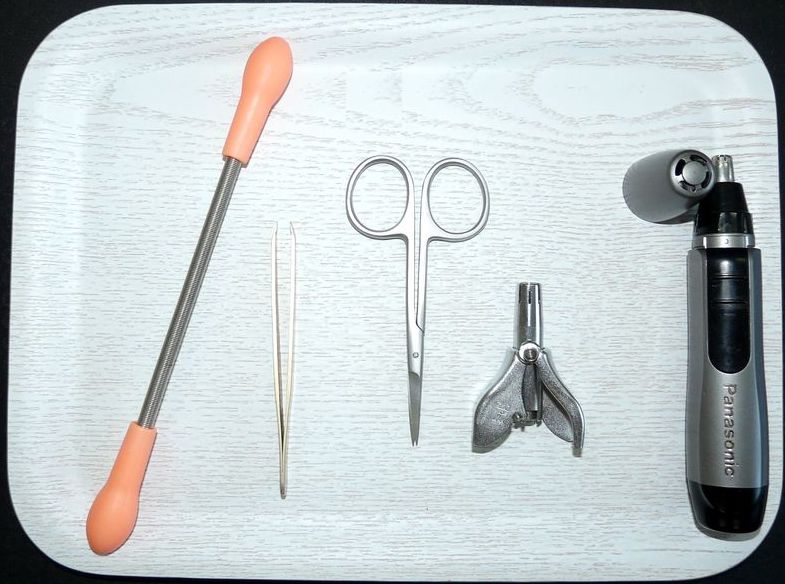 Left to right.
Number 1. Hair removal spring epillator (Epicare, Bellabe, My Spring)
It just doesn't work. This is a complete waste of money, don't buy it.
Number 2. Hair tweezers
Pro: You probably already own one.
Plucked hair takes more time to regrow.
Regrown hair doesn't get thicker or darker.
Con: VERY PAINFUL!
Number 3. Manicure scissors
Pro: You probably already own one.
Easy to use.
Con: Must be used with care
Number 4. Manual rotary hair trimmer
Pro: Inexpensive
Requires no batteries
Trims to a safe lengths
Con: Tedious to operate
Number 5. Electric rotary hair trimmer (Pansonic, Braun)
Pro: Trims to a safe lengths
Easy to operate
Con: Expensive
Requires batteries