<!— RectangleEasylife-RU —>
This is a replacement battery for most Panasonic ultra zoom cameras.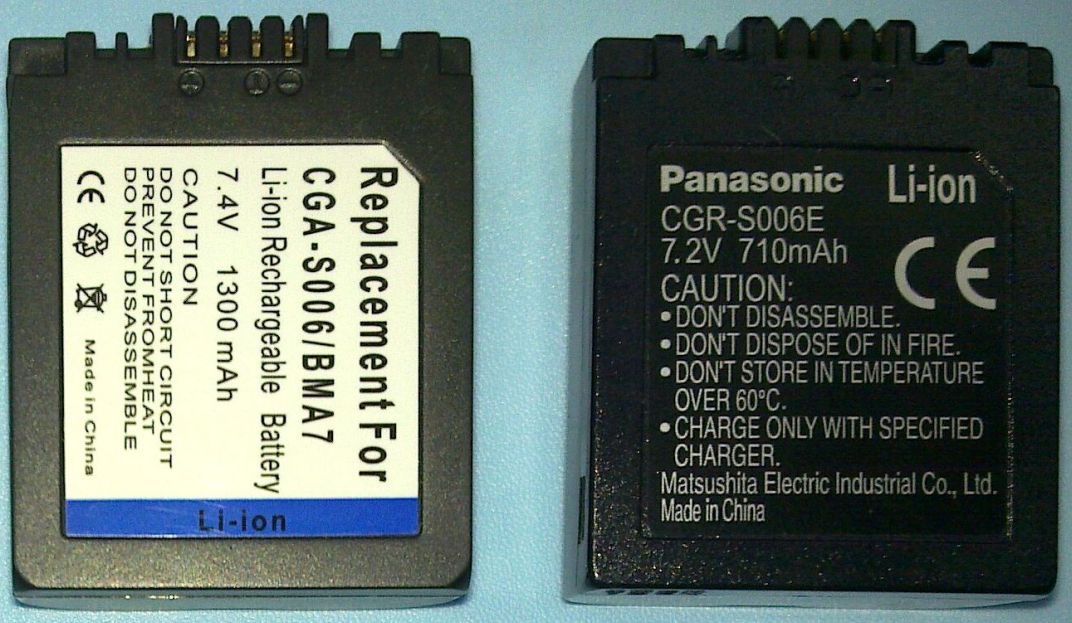 It claims to have twice capacity and a little higher voltage than the original one, but it weights less. The lower weight doesn't necessarily mean anything, but Chinese manufacturers tend to overestimate their replacement products parameters.
I've read some negative reviews at Amazon for this particular product, saying it doesn't fit the exact model of camera I happen to own. I ordered it anyway, so let's try it out.

Well, it fits. And it even works. I was able to get more than 20 minutes of constant video recording on this battery, which is a great improvement over the stock battery, which costs ten times more.