<!— RectangleEasylife-RU —>
The silicone insoles.


Some silicone cells on top and velvet on the bottom, so they don't slip inside. The heel is reinforced so you won't crush it with all your weight. Here's how they look inside. Let's try with some real shoes. And it doesn't exactly work.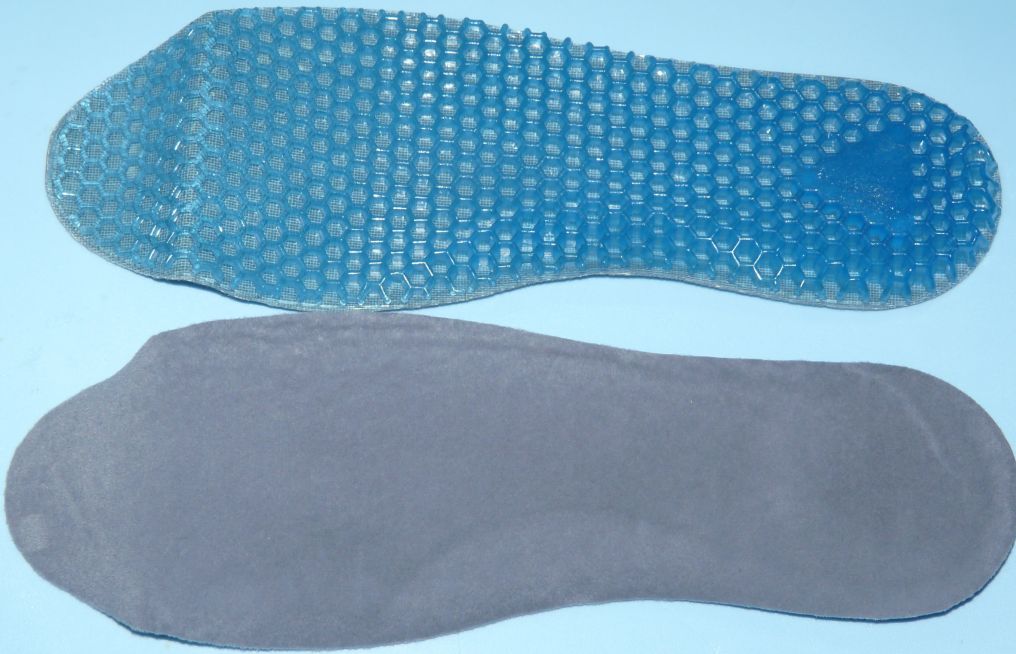 First, it is impossible to slide your foot in since the socks stick to the silicone. So you have to fully undo your shoes to get your feet inside. Apart from that the insole is too thick, so the upper side of your foot starts to rub on the upper part of the shoe. So, this is just another useless Chinese product.