<!— RectangleEasylife-RU —>
Can't find equalizer in Foobar2000? That could be frustrating.
First, you have to enable it in Menu->File->Preferences->Playback->DSP Manager by adding Equalizer to Active DSPs list.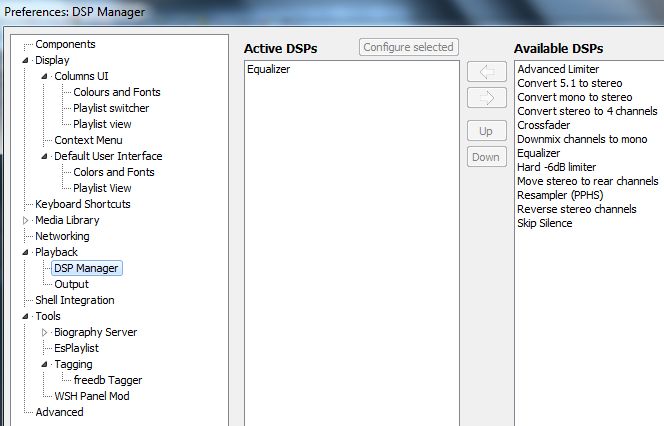 After you press OK, equalizer will be available at Menu->View->Equalizer.
But it doesn't have any presets installed by default!
You may grab this and unzip to Foobar2000 folder. Then in Equalizer, select Load and choose one of the files.
Equalizer is a must for poor quality speakers to level out the frequency response.