<!— RectangleEasylife-RU —>
After installing the new ATI Catalyst drivers, you may experience the following error: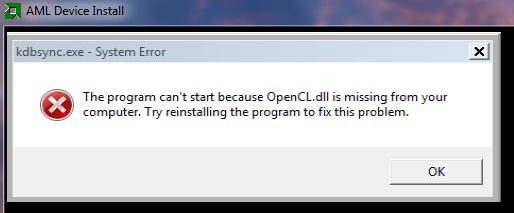 AML Device Install – kdbsync.exe – The program can't start because OpenCL.dll is missing from your computer. Try reinstalling the program to fix this problem.


It seems that while installing the AMD ATI Catalyst drivers in Custom mode, you didn't select the AMD APP SDK to be installed, or some of the other components.
Reinstall or repair the drivers with all the functions enabled. This should install the OpenCL.dll, which is a cool feature for many applications. When installed correctly, kdbsync.exe is started after system boot: you may notice a quick blink of a command prompt windows on you desktop and in the taskbar.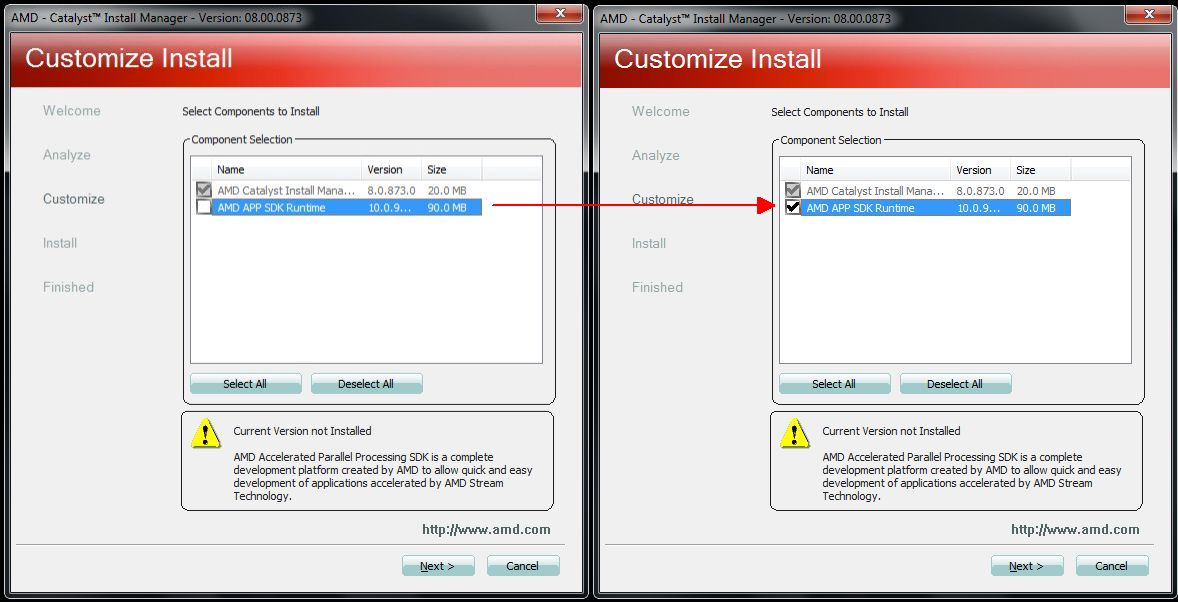 If this doesn't help, perhaps your video card does not support OpenCL. Use any GPU information utility to check that out.
Also try another way to fix this error.